Building LAPD's Force of the Future through Social Media
Social media can be a powerful outlet to share stories that can inspire change. The LA Mayor's Innovation Team engaged verynice to collaborate on the creation of the "Our LAPD" campaign, an initiative to help build a more diverse and inclusive Police workforce.
"Law enforcement is more effective when it reflects the community it serves," said Mayor Garcetti. "This campaign is about increasing awareness of the LAPD's commitment to diversity — and building on that commitment with the next generation of recruits."
Our goal was to capture the stories of officers who are underrepresented in the force today, like women, African Americans, Asian Pacific Islanders, and LGBTQ individuals. We created an informal interview guide to capture each story, but adapted the questions based on their responses. These interviews covered topics about the individual like race, ethnicity, and other identifiers, as well as perceptions of police and family influences, role models and representation, and backgrounds of officers, including unexpected facts like "What's your secret talent?" and "What's your favorite way to spend your time off?"
Spotlights were delivered through several social media ready assets including split images, fill in the blank images, and short video interviews. Video interviews share stories like "The First Time I Saw Me," demonstrating positive experiences with officers or role models that shifted their perception or thinking and inspired them to become officers. Others focused on "The Shift," highlighting when the officers were able to shift others' perceptions (like their family and friends) about policing.
Officers are people just like you and me. Split photos showcase officers in and out of uniform with facts about them beyond their careers. This reminds viewers that officers are people in uniform; that they have familiar roles like "Single Mom", "Immigrant, and "Foodie".
How well do you know the officers who patrol our city? The officers come from a variety of interesting backgrounds and have unique and quirky characteristics and interests. Fill in the blank images revealed interesting and relatable facts about officers with the prompt "You'd never guess that...".
How would you serve? Understanding that the LAPD is really a reflection of the community, community leaders share their stories and what their communities need from the LAPD to help us build the force of the future. Community spotlights represented the voices of diverse community leaders from the religious, LGBTQ, human rights, creative, and government communities, and more.
Community members were shown holding fill in the blank signs that revealed what they wanted to see in an officer with the prompt "I am _____ and I want _____."
Video interviews captured each individual's story, their organization's mission, and their hopes for the future of the LAPD as it relates to their community.
At verynice we focus on delivering projects that generate impact and leave a legacy for our clients. While these stories reflect the current views and experiences of the community, we also created a robust guide to create more content in the future. This compiled the project goals and materials into one document with instructions on conducting interviews, capturing photos and videos, editing the stories, and writing social media copy to share the stories.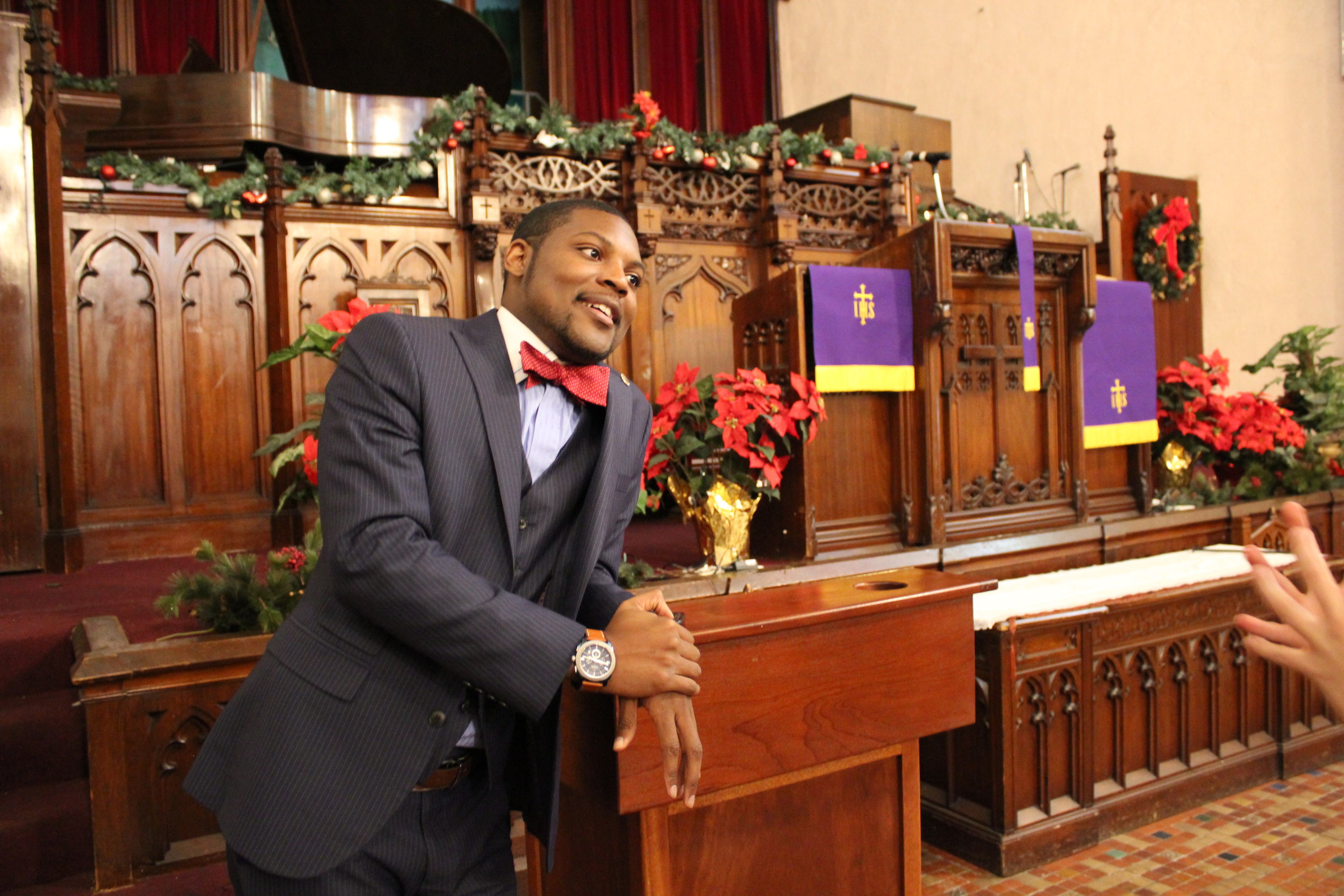 Our team had the pleasure of meeting 20 officers and 9 influential community members to capture their unique stories and perspectives. From an Olympic silver medalist and mother to a Paralympic gold medalist, to a previously homeless then NFL bound athlete, to a professional pianist, and several immigrants from around the world, we were touched by the stories of these women and men from diverse backgrounds. Heck, if we didn't love our jobs so much, we'd consider becoming officers, or detectives, or captains ourselves! Did you know there are over 250 types of positions you could have within the LAPD? Be sure to follow the campaign as it rolls out this year on Facebook, Instagram, and Twitter.
As always, if you'd like help on your next campaign, reach out! Visit this link to get started: http://verynice.co/get-started/