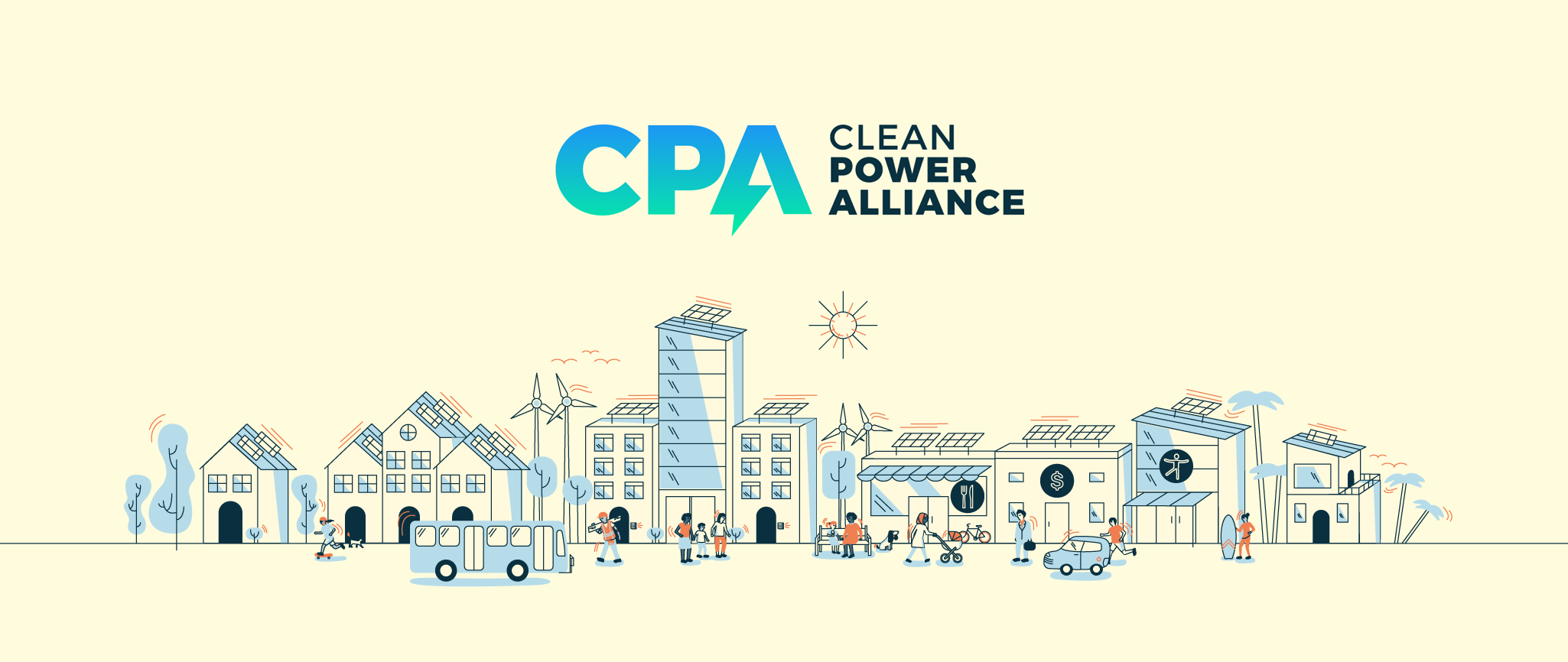 Creating a brand that can connect a diverse community.
Clean Power Alliance is here to create a clean energy future that is local. As the new electricity provider for one million customers in 31 communities across Los Angeles and Ventura Counties, Clean Power Alliance is bringing the power of choice back to the community and offering higher renewable energy content at competitive rates.
Creating a brand that stitches together such a diverse array of voices requires engaging with the various stakeholder groups to not only build buy-in, but also to create an identity that is representative of the whole community. The Energy Coalition and verynice partnered together to facilitate Clean Power Alliance through a collaborative process to create a brand and supporting materials that will leave a legacy for generations to come.
CREATIVE DIRECTOR:
Matthew Manos
ART DIRECTION:
Alisa Olinova
DESIGN & ILLUSTRATION COLLATERAL:
Alisa Olinova
Olivia Sy
Alexia Chuck
Asli Akdemir
Wanda Nyairo
Agnesa Vavrinova
Sophia Park
Maricruz Meza
Ana Interiano
DESIGN STRATEGY:
Shane Chase
Anders Tse
PROJECT MANAGEMENT:
Florencia Di Sarli
DEVELOPMENT:
Goji Labs
ANIMATION:
Imaginary Lava
Brand Strategy
Our participatory workshops encourage a creative examination of the organization's current context, competitive space, user personas, key messaging, organizational personality, and positioning opportunities. Through this process, teams can get on the same page and develop a strong foundation for the visual design of the brand.
Communication Strategy
A Social Media Policy defined how different community members would engage with the brand online and a Communication Plan served as a template for developing marketing campaigns across the various digital channels.
Brand Development
Visual communication includes the exploration and combination of elements that tell the full story of the brand. Design direction iterations explore these narratives while showcasing a selection of elements like color palette, typography, and secondary element styles. Through our iterative process, we can develop a brand with a differentiated look and feel that speaks to the vision of the organization and the quality of services provided.
Brand Guidelines
This technical guide includes information about how elements are used to create consistency across platforms. The Clean Power Alliance brand has a unique style that combines retro elements with a modern aesthetic, appealing to a wide range of community members. In addition to the colors and fonts, the Clean Power Alliance brand features dozens of illustrations representing what makes up a clean energy community including buildings, transportation methods, energy sources, and people with diverse qualities.
Collateral Design
Collateral created for Clean Power Alliance includes stationary, business cards, large printed banners, multiple printed mailers, one pagers, and a presentation deck.
Information Architecture & User Experience
Information architecture helps solidify the strategy for how a website is organized to ensure that the content is being organized in as succinct a manner as possible, and directs key users to information that is relevant to them. Wireframes showcase the hierarchy and layout of the content in a low fidelity way to easily review and test the designs, ultimately improving the user experience.
User Interface
The user interface is a representation of the brand in the digital space. This is where elements come alive to reflect the brand's personality. Through iteration rounds, we refine the aesthetic and more dynamic and engaging elements of a user's experience.